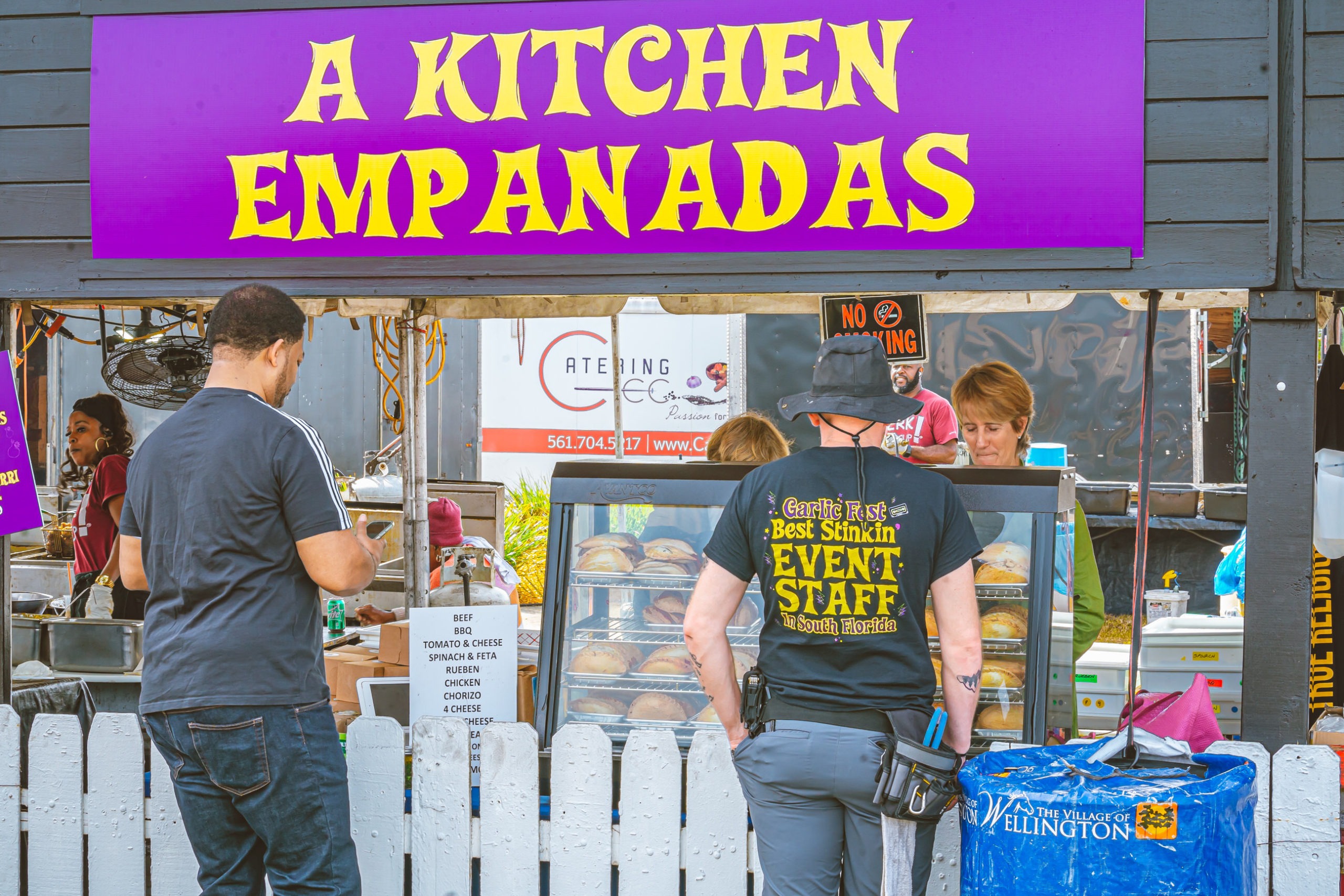 Stop by our booth for a fresh empanada at the LagoonFest! 
LagoonFest celebrates one of the most picturesque waterways and estuaries in The Palm Beaches . . . Lake Worth Lagoon. Come enjoy this FREE event on November 5, 2022 to discover what makes this Lagoon such a local treasure and fantastic place to visit.
Finding water in The Palm Beaches is easy. It's everywhere you go. From 47 miles of spectacular beaches, to sunsets over Lake Okeechobee's teeming waters, to the one-of-a-kind Florida Everglades. They're all here, including an extraordinary 20-mile waterway: Lake Worth Lagoon. To celebrate this unique estuary and the multiple ways to appreciate its beauty – come to Lagoon Fest.
This free event takes place from 9 a.m. to 3 p.m., on November 5, 2022, along Flagler Drive in downtown West Palm Beach. Bring the entire family and enjoy wildlife presentations, participate in Kayak Clean-Up Tours, Catamaran History Tour, stop by exhibitor booths, the Kids Zone and more!  And happening right next door is the West Palm Beach Green Market, featuring delicious foods, locally-grown seasonal fruits, and veggies. What a delightful way to spend a Saturday. Learning, living, and loving Lake Worth Lagoon.