Our story begins at home.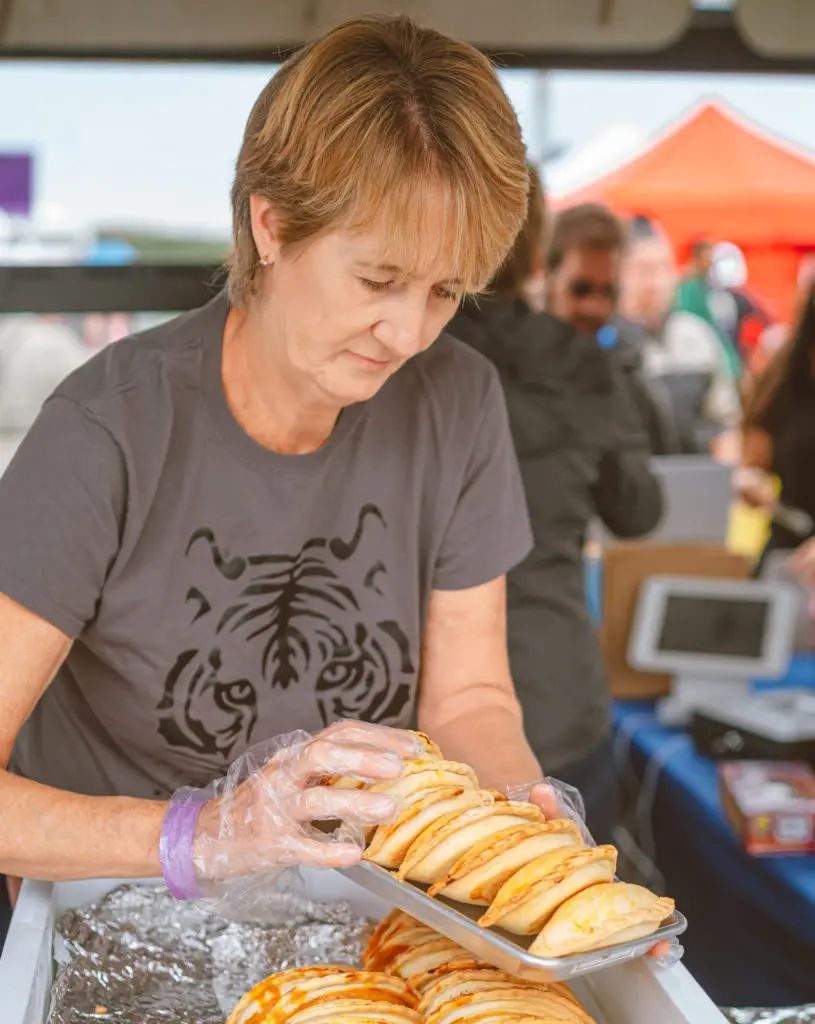 Our story begins in Alina's home kitchen, during a global pandemic, and a need to spread cheer to friends and family. Alina's cooking was famous among family and friends. She learned all her cooking skills from her Mexican, Chilean, and German families.
She began experimenting with these international flavors and baked empanadas, cakes, and cookies for her neighbors and family.
Soon, people wanted more of her unique empanadas! Alina had just started a business doing what she loved, baking for friends and family at home. Quickly, word got out, and now, Alina's empanadas are famous in Delray Beach, and people can't get enough of them.
Alina's empanadas are now available in multiple Green Markets around South Florida, and she is opening her first Empanada Café in Delray Beach.
Our Empanadas Are Made With Care
Empanadas with A Mexican Twist
"Taquizas" are traditional Mexican buffets with multiple stews and dishes that can all be eaten in taco-form inside a tortilla. Taquizas are usually enjoyed at large family gatherings and are a big part of Mexican culture. 
At A Kitchen, we have surrounded the traditional Mexican stews and flavors with our secret dough to create irresistible empanadas that can be enjoyed at any time of the day, at home, or on the go.