Read testimonials about our empanadas.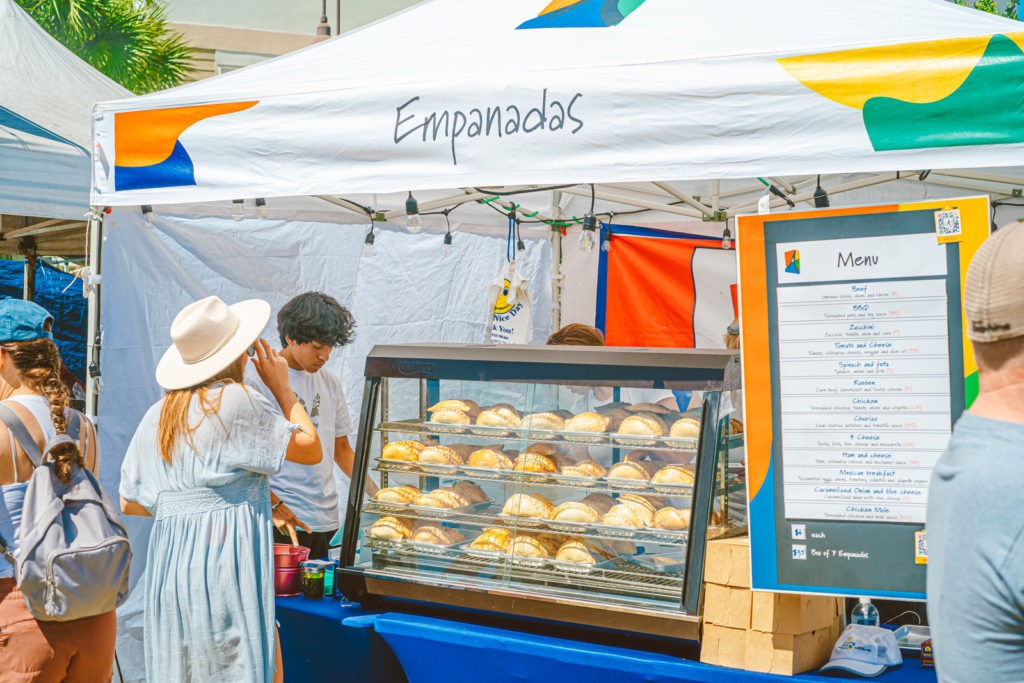 Absolutely the best empanadas I've had! My favorite is the beef. Once you add their special sauce, it's truly a bite of heaven.
I had the pleasure of trying A Kitchen empanadas at the Bacon and Bourbon Festival. They were so good that I never tried any of the bacon vendors.
The empanadas are so fresh and the flavors are delicious! I've been recommending them to all my friends.
I came across their booth during the Delray Affair and what a find! After my first bite, I quickly understood why they had a long line.
These are the BEST empanadas I've ever had. Every flavor I've tried is amazing, but spinach and feta is my absolute favorite!