Empanadas with a Mexican Twist
Fresh empanadas made with
the highest quality ingredients
Order online and pick-up at our new Delray Beach location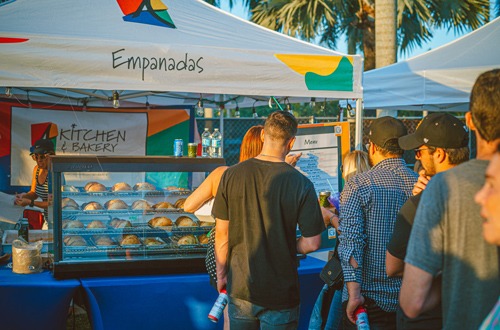 A Kitchen participates in many community events in South Florida. View our calendar to find out if we are scheduled to be at an event near you!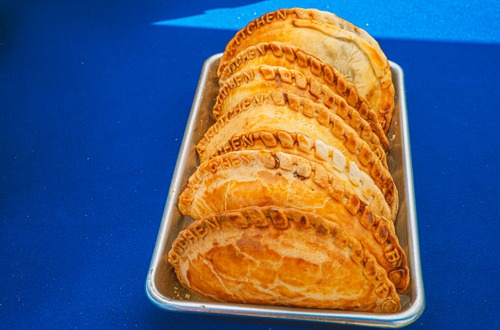 Whether you are ordering lunch or catering an event, you can order directly online. Pick your favorite flavors and place your order online today!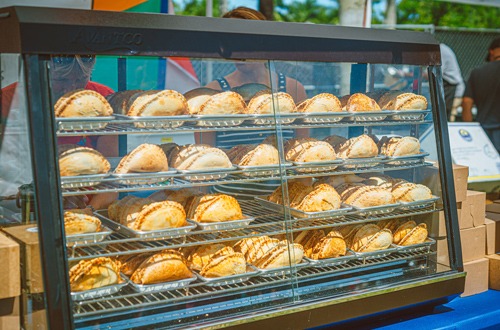 Our centrally located take-out window in Delray Beach, Florida makes picking up your order convenient and easy. We have parking too!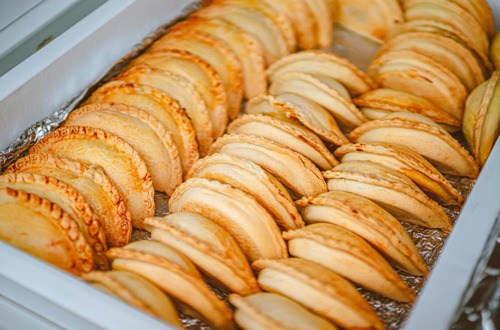 Empanadas are a great addition to any event or party. They can be an appetizer or the main course. View our catering menu menu today.
Our story begins in Alina's home kitchen, during a global pandemic, and a need to spread cheer to friends and family. Alina's cooking was famous among family and friends. She learned all her cooking skills from her Mexican, Chilean, and German families. 
She began experimenting with these international flavors and baked empanadas, cakes, and cookies for her neighbors and family.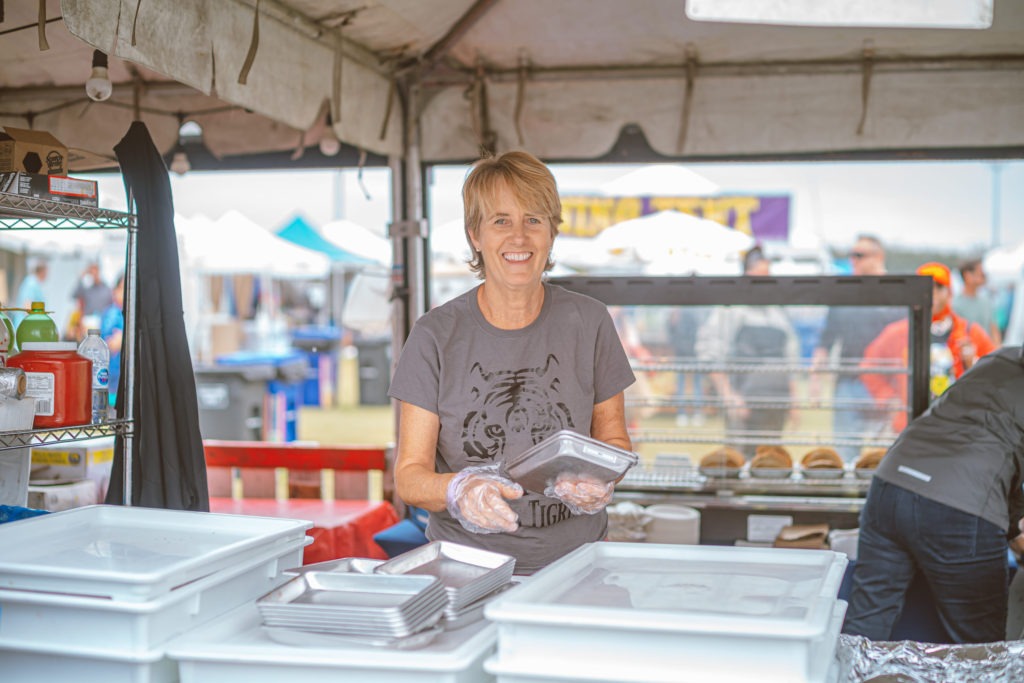 Empanadas WITH A MEXICAN TWIST
All our flavors use traditional Mexican ingredients:
For example, our homemade barbecue sauce is prepared with a mix of Mexican chiles and spices; our Tomato, Cheese & Oregano Empanada uses Mexican Oregano to elevate the flavor.
CHICKEN, TOMATO & CHIPOLTE
ZUCCHINI, CORN AND TOMATO
CARAMELIZED ONION AND BLEU CHEESE
TOMATO, CHEESE AND OREGANO
All our empanadas can be enjoyed at any time of the day, at home, or on the go.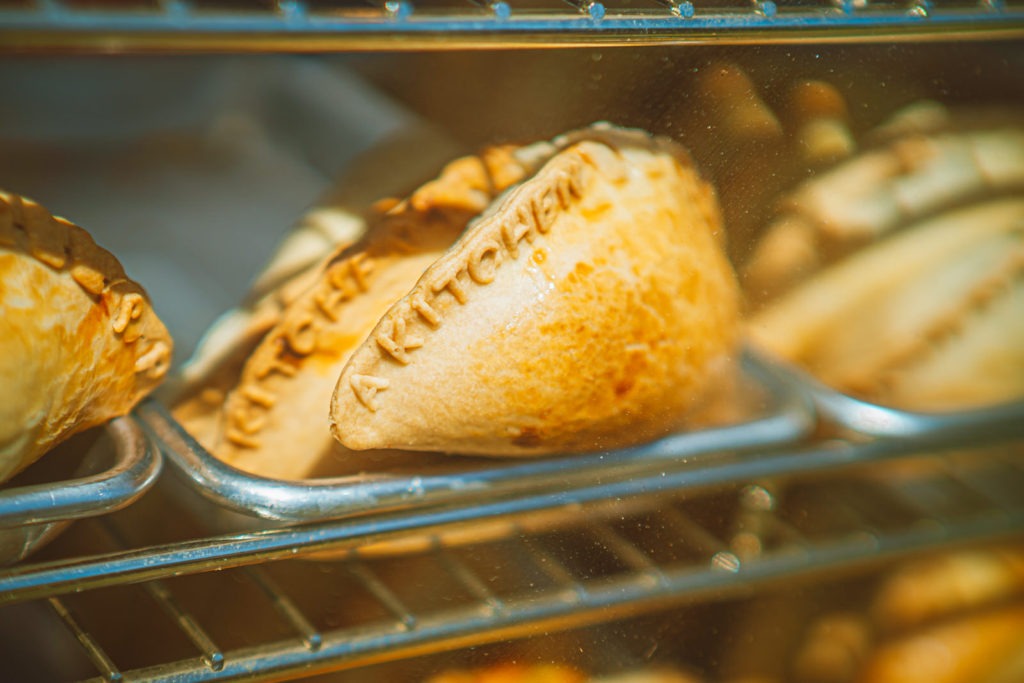 600 North Congress Avenue,  Suite 160
Delray Beach, Florida 33445
(561) 450-9774
contact@akitchendb.com
These are the BEST empanadas I've ever had. Every flavor I've tried is amazing, but spinach and feta is my absolute favorite! I love the pork bbq too!
I had the pleasure of trying A Kitchen empanadas at the Bacon and Bourbon Festival. They were so good that I never tried any of the bacon vendors.
The beef empanadas are incredible. I go to the Delray Beach Green Market every Saturday morning to have one for breakfast and buy a few for later.
Whether it's to cater your upcoming event or just for a quick and tasty lunch, you can order online!